Creating curves is our specialty and our breast work is just as exquisite as backside beautifications. Balance your perfectly shaped backside with a breast enhancing procedure for a perfect hourglass shape. Dr. Stanton is a top breast surgeon in Beverly Hills.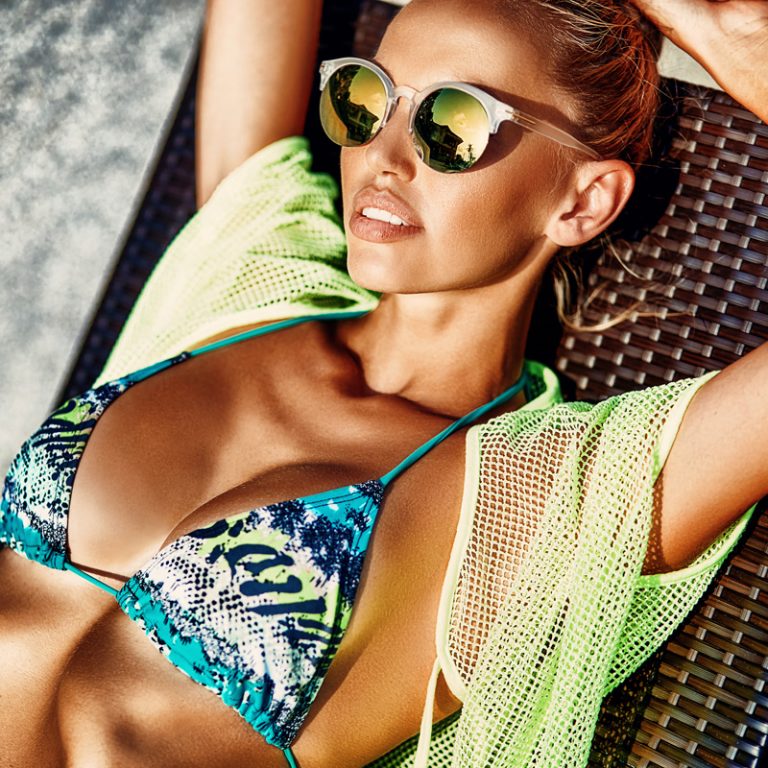 Year after year, breast augmentation remains one of the most popular surgical cosmetic treatments in the U.S. Breast augmentation can increase your breast size and transform your breast shape. A breast implant is placed into the breast where it volumizes, adds upper pole fullness, and creates a perkier, rounded breast shape.
Natural-looking, personalized results are paramount, which is why it's essential to choose a surgeon who can deliver. Specializing in implants, Dr. Stanton is known for creating natural-looking curves using both breast and body implants.
Top off your hourglass curves with an enhanced breast shape. Learn more about breast augmentation with Dr. Stanton.
If pregnancy, weight loss, or breastfeeding have harmed your breast appearance, turn to a breast lift to restore youthful breast volume and shape. A breast lift tightens, lifts, and shapes the breasts to improve the appearance of sagging, drooping, or deflated breasts. This procedure can be paired with breast implants to lift and resize the breasts in one surgery.
Ready to give your breasts a lift with Dr. Stanton? Learn more about breast lift surgery in Los Angeles.
When bigger isn't better, turn to breast reduction with Dr. Stanton. A breast reduction removes fat and breast tissue to resize the breasts into a smaller, more manageable shape.
Large breasts can be cumbersome and heavy. After breast reduction surgery, Dr. Stanton's patients find that clothing fits better, physical activity is easier and more enjoyable, and back problems are reduced.
If heavy breasts are weighing you down, ask Dr. Stanton if breast reduction can bring you relief. Contact Dr. Stanton to learn more about breast reduction.
Make a change to your breast implants with a breast revision procedure. Breast implants are long-lasting, but they don't always last forever. If you've had a previous breast surgery and need to make a change, explore breast revision surgery with L.A.'s breast surgery expert, Dr. Stanton.
As one of the top breast surgery providers in Los Angeles, Dr. Stanton has the expertise you need to address breast concerns and create stunning aesthetic results.
Are your breast augmentation results living up to your expectations? If not, learn more about breast revision with Dr. Stanton.