Breast Reduction in Beverly Hills with Dr. Ryan Stanton
Don't let heavy breasts weigh you down. Breast augmentation may be the most common breast surgery, but don't forget about the many other options for improving your breasts. Breast reduction is a surgical procedure that reduces the size of the breasts. It also eliminates sagging while lifting and reshaping the breast tissue. Tens of thousands of breast reduction procedures are performed each year.
If you feel that you would be another one of the many patients that benefit from this life changing procedure, contact our office to learn more about breast reduction in Beverly Hills. Dr. Ryan Stanton is one of the area's top plastic surgeons, performing many breast reductions on women in Southern California each year.
Contact Dr. Stanton's office at (310) 278-0077 to schedule a consultation or learn more about the many benefits of breast reduction.
Breast Reduction IN LOS ANGELES CALIFORNIA
Patients who undergo breast reduction surgery frequently are seeking relief from the physical symptoms caused by the excessive weight of large breasts. Breast reduction usually can solve these problems as well as improve the size and shape of your breasts. Following breast reduction, your breasts will be more proportional to the rest of your body and clothes will fit better.
Breast reduction can be performed at any age, but waiting until breast development has stopped is usually recommended. Childbirth and breast-feeding may have significant and unpredictable effects on the size and shape of your breasts. Many women decide to undergo breast reduction prior to having children and feel they can address any subsequent changes later. If you are planning on breast-feeding, discuss this procedure with Dr. Stanton prior to the surgery.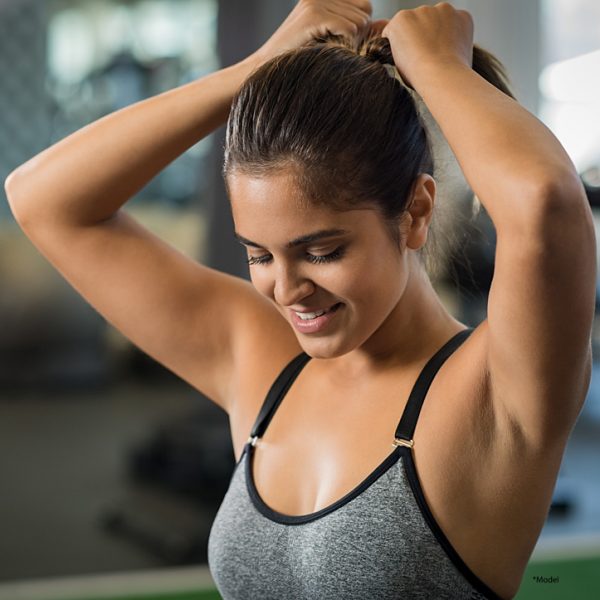 Do I Need Breast Reduction?
Breast reduction, also called reduction mammoplasty, is a procedure for reducing the size of the breasts. Fat, glandular tissue, and skin are removed, and the breast is lifted and reshaped to create a breast that is better in proportion to your body size.
The decision to have breast reduction is a personal one, but you may benefit from the surgery if:
You have pain or discomfort in your back or shoulders due to your breast size.
You find exercise or physical activity difficult because of your breasts.
Your breasts dominate your appearance, distracting people from your other features.
You have trouble finding clothing that fits properly.
You have skin irritation under your breasts.
One of your breasts is much larger than the other.
If you are experiencing any of these issues, we encourage you to speak with us about your options. To discuss the many benefits of breast reduction surgery, and to determine if you're a good candidate for a Beverly Hills breast reduction, schedule a consultation with us today!
Best Breast reduction candidates
Breasts out of proportion to your body frame.
Skin irritation beneath your breasts.
One breast is much larger than the other.
Restriction of physical activity due to the size and weight of your breasts.
Back, neck or shoulder pain caused by breast weight.
What Happens During the Procedure?
We will customize our breast reduction surgery plan to meet each patient's needs. The technique we use for your procedure will depend on the size of your breasts and how much tissue we will need to remove.
Dr. Stanton will create incisions on your breast so that he can remove tissue. For a small reduction, he may make an incision around your areola. If he needs to remove more tissue, Dr. Stanton can pair this areolar incision with a vertical incision down the middle-lower breast, in an anchor-shaped incision.
After he creates the incisions, Dr. Stanton will reposition your nipple. We keep the nipple connected to its blood supply and the surrounding nerves throughout the procedure to minimize any loss of sensation. Dr. Stanton may resize your areola. Breast tissue, skin, and fat will then be removed, and the remaining breast tissues are shaped and lifted.
We will close your incisions using specialized techniques that are designed to minimize scarring. We will then carefully bandage your breasts.
If you have very large breasts, we may need to use different techniques, including disconnecting the nipple from the blood supply and repositioning it using a method called free nipple grafting.
Ready to accentuate your assets? Contact us today to learn more about how we can help you look and feel beautiful. Schedule a one-on-one consultation with Dr. Stanton today.
Recovery After Breast Reduction
Most of your recovery will happen at home. You'll be ready to head home about an hour after your procedure. We carefully monitor patients after surgery until they are fully recovered from anesthesia and are ready to return home safely. Dr. Stanton is available to answer any questions, and we will check in with you and meet regularly to assess your healing.
You'll need someone to drive you home from surgery and to stay with you for the first couple of days. If you don't have a responsible adult available, we can help arrange for a private duty nurse or aftercare facility.
You should arrange to take at least two weeks off from work. You'll need more time off if you work at a physically demanding job.
You can expect tenderness after your surgery, though we'll provide a prescription for pain medication to help you feel comfortable as you recover. You may also experience some bruising and swelling.
Complete recovery generally takes about six weeks. After you're fully recovered, you can slowly begin to reintroduce strenuous exercise and heavy lifting. 
We will provide detailed recovery instructions and prescriptions for any medications you'll need.
Frequently Asked Questions About Beverly Hills Breast Reduction
Find the relief you deserve with breast reduction in Beverly Hills. Contact us for a complimentary consultation today!